Mobile Enabled IBM Maximo
Maximo applications are in your smart phone, without the need for extra development in mobile applications or Maximo.
Accelerate
Your Company
Maximobile improves the productivity of your workforce by allowing users to connect anywhere via mobile applications and to reduce approval and processing cycle times. Works will never be stuck in process anymore.
Mobile Workflow Management
You can view your assignments or requests and take action from your iOS or Android devices. Additionally, you are able to create, initiate or route your workflow records. Also you can move, swap assets to and fro locations.
Mobile Configuration Wizard
Maximobile mobile enabler wizard helps you transform your Maximo applications into a mobile application without effort. It seamlessly works with IBM Maximo business processes, workflows, asset management and attachments.
Features Of Maximobile
Fully IBM Maximo Integrated
Maximobile is a Plug-n-Play IBM Maximo compatible product. It works with Maximo by applying security restrictions, business processes, workflows, change status based applications, asset management and attachments.

Supported versions: Maximo 7.0 or greater.
Dynamic Mobile Application Management
Maximobile Mobile Enabler Plug-In can change mobile application features and configurations instantly without any development or distribution on mobile application. You can enable new Maximo applications on mobile or create custom restrictions just for mobile.

When Maximo applications or workflows are updated, you don't need to do any development for mobile. Maximobile handles everything itself automatically.
Flexible Mobile Enabling
You are able to make specific phases of a Maximo application mobile-reachable. For example, you can make it mobile-accessible with conditions such as when it is in the approval stages, or assigned to certain teams. The possibilities on conditions are endless.

You can customize and tailor mobile-accessibility depending on your needs.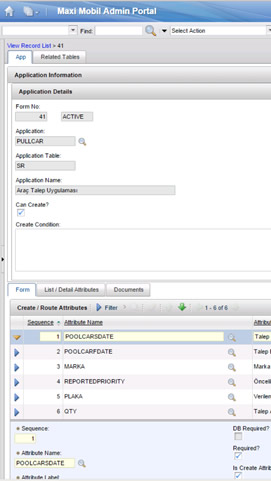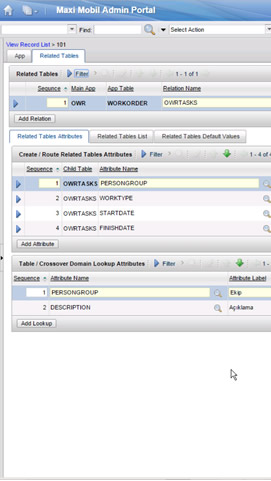 Empowered Mobile Application
Create & Update Records
Users are able to create or update records with mobile devices via Maximobile, provided that the user has these credentials on Maximo.
Initiate & Route Workflow
Users are able to start a workflow when an object is created through the Maximo interface or Maximobile. Also route workflow or change status of a record if user has these credentials on Maximo.
View Assignments & Requests
Maximobile lists active assignments and requests of user. Users are able to view details of records.
Upload Photo & Drawing Attachments
Users are able to add doc, photo or drawing attachments to a record via mobile application, also view all Maximo supported attachment types on mobile.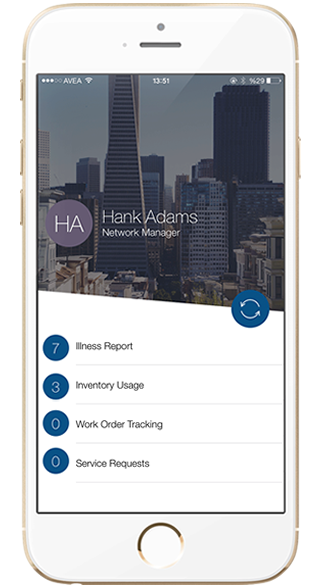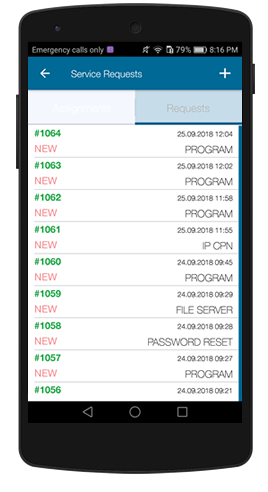 Barcode Scanning
Asset items are easily operated by scanning the barcode of an item when dealing with every asset-related application such as moving and swapping.
Push Notification
When a record is assigned to user, immediately receive a push notification about that assignment on mobile.
Native Applications
Maximobile mobile applications have been developed with the native languages of each platform. It supports iOS 9.0 and Android 4.2 or greater.
Real Time Connectivity
Real-time Maximo connectivity enables users to make sure their records are up to date with Maximo.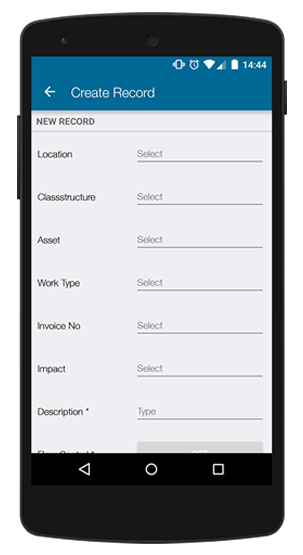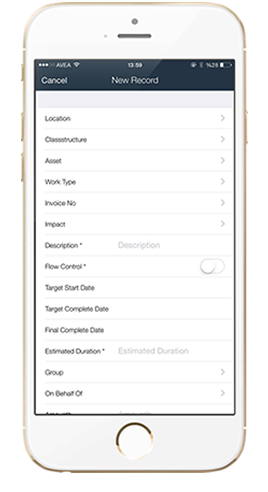 Get in touch with us
We value your questions and comments. Reach us via email or contact form. We have got everything covered for your needs.

info@maximobile.io